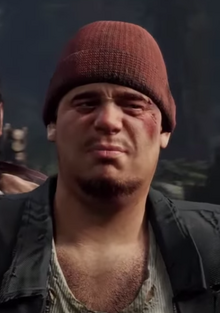 Manny is a character in Days Gone.
Biography
Manny is a mechanic living in the aftermath of the Freaker outbreak.
At some point Manny goes out to try and scavenge supplies, and ends up being captured. He is later rescued by Deacon.
Skills
Mechanic: According to Deacon, he's the only one who can rebuild a carburetor.
Ad blocker interference detected!
Wikia is a free-to-use site that makes money from advertising. We have a modified experience for viewers using ad blockers

Wikia is not accessible if you've made further modifications. Remove the custom ad blocker rule(s) and the page will load as expected.